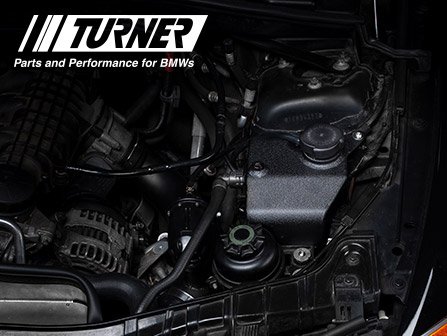 New Turner N54 Coolant Expansion Tank E9X 335i
Looking to add a hotside intake to your engine bay? Or do you have plans to go big turbo? Turner Motorsport has the solution for you. Long gone are the days of trying to find a new home in your bay for the weak, plastic coolant expansion tank that BMW puts in these cars from the factory. Turner's aluminum expansion tank relocation kit gives you a clean solution to relocate your coolant expansion tank from the hot side of your engine bay to the cold side.
Clean Up Your Engine Bay
Fits BMW:
E9X 335i/is/ix N54 Powered

Choose how many gift cards you would like below. You can set the denomination in your cart during checkout.
$553.95
$470.86

Free Shipping