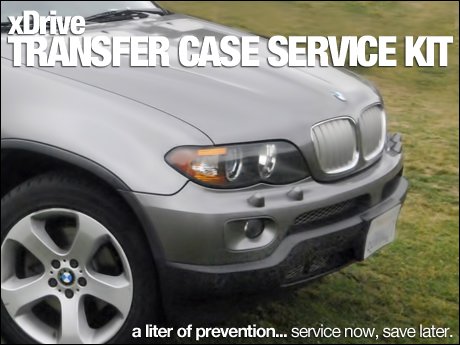 BMW E53 X5 AWD Transfer Case Service Kit
The transfer case in your AWD is a technological marvel. It is also painfully expensive to repair or replace.

We humbly suggest that a liter of prevention beats a budget busting cure.

That's why we now offer this special BMW transfer case fluid change kit. It includes drain and fill plugs, copper sealing washers, and a liter of BMW GL-4 transfer case fluid; more than enough to do a drain and fill.

Protect your investment with this simple but effective service.
Buy a liter; save costs later.