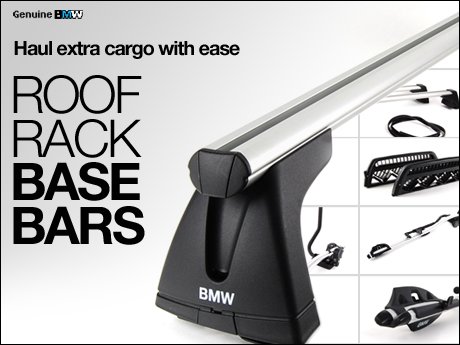 E39 Roof Racks & Accessories
Take your stuff. BMW roof racks and accessories add useful storage, quickly and safely. Start with snappy looking aluminum base bars styled with BMW letters and black contrasts. Direct-fit locking base bars install in minutes, and look good all the time.

Add a bike or ski/snowboard carrier, or haul clothing, purchases, or vacation gear in dry safety inside small cargo carriers or 16.2 cubic foot cargo boxes, available in Schwarz or Silver to match your car and personal tastes.

The next time someone asks, "But where will we put it?" you'll have the answer.