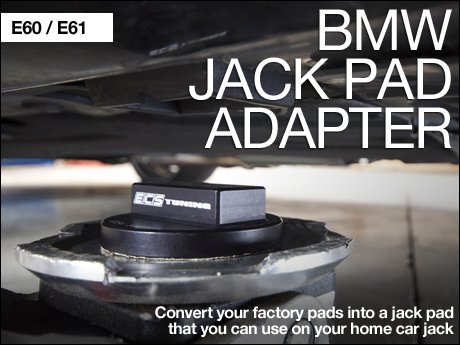 BMW E60/E61 Jack Pad Adapters
Lifting your E60/61 has never been safer or easier than it is with hydraulic jack head adapters from ECS Tuning.

Our black floor jack adapter with contrasting ECS etched logo sits into the round lift head found on most hydraulic jacks, including the Schwaben Low Boy.

Its rectangular head then engages the recesses on all BMW lift pads, making a safe, stable lift point that won't damage underbody panels or paint.

Have damaged or missing lift pads? Buy the adapter, individual pads, or kits that include lift adapter with pad set.

ECS Tuning. Raising the bar...and your car.
See them work in our online video!