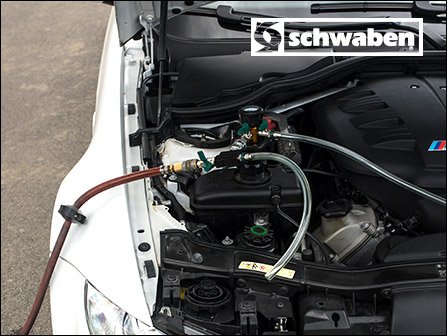 Schwaben Coolant System Tools
The cooling system in any car is often a neglected when it comes to maintenance, by the time most owners do something about this failure has already arrived.

The recommended service interval is every 2 years.

Just like engine oil the additives used in coolant to keep corrosion down and maintain proper lubrication breakdown in the same way over time and milage. Reduce the cost later by keeping your cooling system healthy now, Schwaben tools make it easy to maintain.

Refresh done right