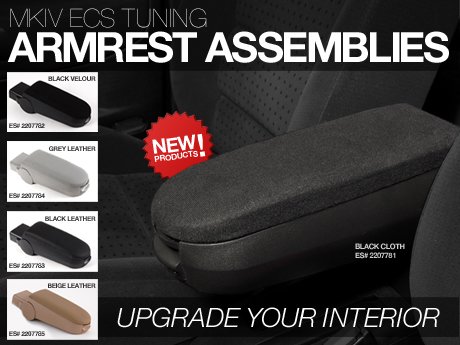 MKIV Center Arm Rest Kits from ECS
Odds are your center console armrest latch is broken by now. Odds are also pretty high that you're tired of trying to rest your arm on that wiggling lid.
You could buy a repair button and fiddle around getting the latch working again. But you'd still have that nasty coffee stain to look at on the old lid.
We have a better idea: a completely new center armrest, available in three colors, cloth or leather covered. Choose from black leather or velour, or gray or beige leather covers.

Complete Kit Contents:
* New armrest assembly, Including new lid of your choice
* Release button
* Base
* Mounting Tripod