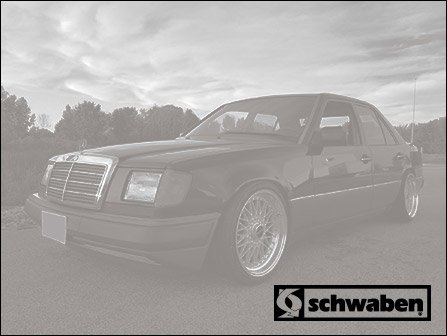 Mercedes-Benz Spring Compressor Tool
If you have to service your Mercedes-Benz suspension, and need to remove the springs, it is crucial that you do so safely and correctly to avoid any potential risks. Springs under load can be a scary part of your car, but they don't have to be. Our Mercedes-Benz Spring Compressor Tool is designed to work with your springs and help you safely remove them when traditional compressors don't work.

New from Schwaben for your Mercedes-Benz
Fits:
Mercedes-Benz
W116, W123 (rear axle only), W124, W126, W129, W140, W170, W201, W202, W208, W210, W211 (front only)
Mercedes-Benz Coil Spring Compressor
This Schwaben spring compressor is necessary to safely remove the springs on most Mercedes-Benz vehicles. Conventional (external-type) compressors can not be used due to the confined space on these cars.
Choose how many gift cards you would like below. You can set the denomination in your cart during checkout.
$109.95

Free Shipping
on orders $49 and up