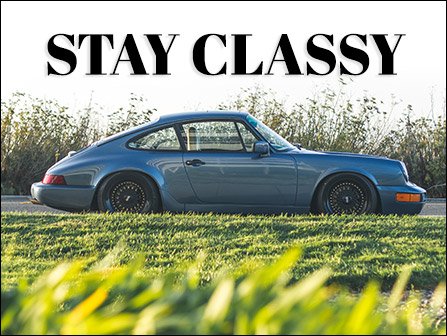 Navigation Upgrade for your Classic Porsche
Porsche purists know just how important maintaining the original look and feel of their classic German performance car is. Unfortunately, many of the modern convenience features ruin the vintage aesthetic that makes these cars appealing. Navigation is a must in cars we drive every day unless you just love juggling maps while you change gears on a winding road. This Porsche Navigation Single-DIN Radio is the perfect replacement for your original radio that maintains the classic look and feel of your dash but offers the contemporary features that you sometimes miss in your Porsche.
Stay Classy
Fits:
911, 912, 914, 924, 930, 928, 944, 924, 959, 968 (1965-1998)
Choose how many gift cards you would like below. You can set the denomination in your cart during checkout.
Availability:
Back Ordered, No ETA
$1260.27

Free Shipping