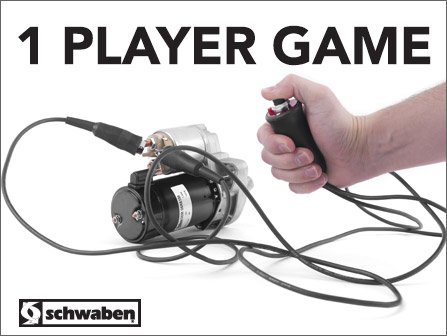 Schwaben Remote Starter Switch
There comes a time when you're working on your engine and you need a slight rotation to line up your timing, but today you're working solo. This can be a problem as it will cause you to go from the engine bay to the driver's seat until you get it right.

The Schwaben Remote Starter Switch save you the unnecessary traveling by allowing you to jump your starter from the engine bay making a job once required by two a solo achievement.
1 Player Game
Fits:
All