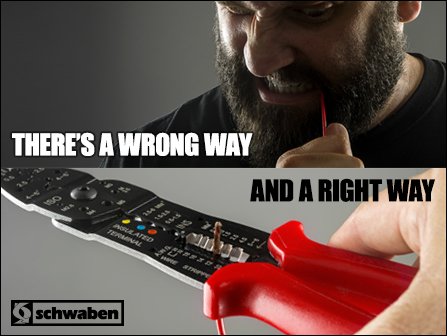 Schwaben Specialty Pliers & Crimpers
We've all found ourselves using highly "creative" methods for separating or removing parts in the midst of an intense project. Some methods do work... but usually at the expense of personal injury and a few broken or damaged parts.

So why not start with the right tool?

The Schwaben Open Barrel Crimping/Stripping Pliers feature hard-to-find open barrel crimp option used on many German cars.
Another Must-Have from Schwaben.
Now Available!
Ear-Type Clamp Pliers
Used on ear-type clamps found on CV joints, hoses, and some fuel filters. Can also be used with a torque wrench, as required for stainless steel clamps.