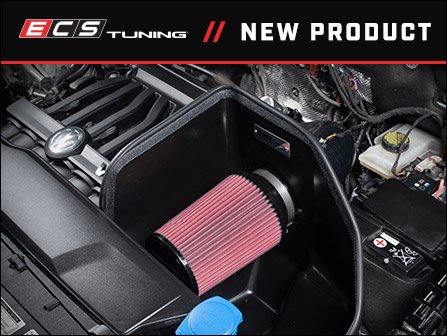 NEW ECS Intake System for your Atlas 3.6L VR6
The VR6-powered Atlas is the latest VW to feature the popular narrow-angle V6 that produces lovely noises when it's de-restricted. Part of the formula for pulling peak performance from this compact powerhouse is with an upgraded intake, but who would be crazy enough to develop a performance solution for a grocery getter? Well, at ECS, we can't even leave the family hauler alone, so we are pleased to present you with our new VW Atlas VR6 Luft-Technik Intake so you don't have to give up being a tuner just because you have vacation plans with the in-laws.
PEAK gains of +12 WHP & 16 WTQ
Fit:
VW Atlas 3.6L VR6 (2018+)
VW Atlas Cross Sport 3.6L VR6 (2020+)
Atlas 3.6L VR6 Luft-Technik Intake
Unleash hidden horsepower and growl with our in-house engineered Air Intake Kit! Featuring a sealed Heat Shield, Silicone Intake Hose and a high flow, reusable Air Filter
Choose how many gift cards you would like below. You can set the denomination in your cart during checkout.
Availability:
Inventory On Order, ETA Apr 26, 2021
Auto Notify
$249.95
$227.66

Free Shipping