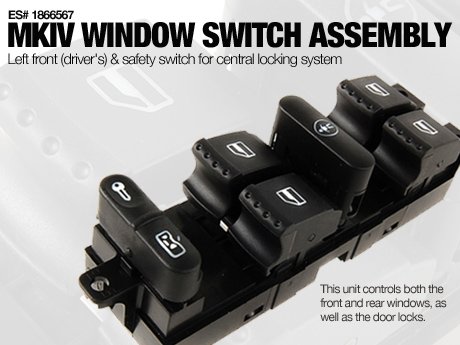 VW MKIV Window Switch Assembly
Power windows and locks are a wonderful invention that replaced manual bits, but like most electronic devices, they tend to break. When they break, we are left wondering why companies don't use crank windows anymore, as our power windows and locks are unusable. With the same wiring connections and window setup as the original unit, replacement is simple and won't require much thought, as simple hand tools can get the job done. With this new kit installed, you will be able to restore the functionality of your electric windows and lock and enjoy the lap of luxury, once again.
This unit controls both the front and rear windows, as well as the door locks.
Choose how many gift cards you would like below. You can set the denomination in your cart during checkout.
$33.56
$23.49

Free Shipping
on orders $49 and up